Weekly Reflections from St. Anne Parish Administrator - Fr. Peter Pham
Posted on: May 30, 2020
Let the Holy Spirit lead you

Tommy Harmon was a star halfback at the University of Michigan, an All-American in 1939. In 1940, while piloting a bomber over a Brazilian jungle during World War Two, Harmon and three companions were forced to bail out. He landed in a tree, breaking his only bottle of water.
With the help of his compass he struggled eastward, the direction of the sea. The pathless jungle was a mass of twisted vines, trees, and brush, infested with snakes and animals. He had to wade through swamps up to his hips. His sturdy football legs served him well during those days of superhuman effort. But his faith served him better. He prayed almost continuously.
Finally, he spotted a path through the thick underbrush. Harmon followed it to the hut of a native who showed him the way back to civilization. When asked how he made his way out, when others starved or were eaten by wild animals, Harmon replied: "The Holy Spirit dwells in my soul. He was given to me when the bishop confirmed me. I kept praying to the Holy Spirit to lead me. I also pray my Rosary continually. I must have said a million Hail Marys. I was sure that the Holy Spirit and the Blessed Mother would lead me back to safety."
Dear friends, most of us can say with Harmon: "The Holy Spirit dwells in me. He was given to me when the bishop confirmed me." But – how many of us can say with him: "I kept praying to the Holy Spirit that he might lead me?"
Today we celebrate Pentecost, when the Holy Spirit came down upon the apostles in His fullness. That was more than 2000 years ago. How about you and me today? How does the Holy Spirit come to us – today?
For us Pentecost is the day of our Confirmation, whether that was five years ago or fifty years ago. We need to recall and renew the great graces that came to us at that moment, graces which we have perhaps forgotten, graces which we have not used, graces which we need today.
Like Harmon, we find ourselves in a jungle of problems – COVID-19 virus, money, health, in-laws, unemployment, temptation, etc. Like the apostles before Pentecost, we are not very clear about what to do. Like them, we are not very brave about doing anything. But, come Pentecost, come Confirmation, we become clear-sighted and courageous, like the apostles.
The Holy Spirit is light in darkness; comfort in trouble; rest in labour; coolness in heat; warmth in cold. The Holy Spirit heals our hearts and wills; guides our steps that go astray. Yes, He gives us joys that never ends. He reconciles us with God and all human beings. He renews our spirit, as He did for Tommy Harmon, if we but ask. It may be many years since our Confirmation. That does not mean the Holy Spirit came and left, that it is all done and over. No, like Tommy Harmon, we can say that the Holy Spirit dwells in us – today. He is with us – today. He is ready to help us – today. He is with us in the Mass whether at church or through live-stream -today - together with the Father and the Son, ready to lead us if we ask Him.
God bless you and stay safe.
Father Peter Pham
Posted on: May 16, 2020
BAPTISM, PROOF OF LOVE

St. Louis IX of France was born in 1215 and became King of France at the age of eleven, under the regency of his mother. For forty years he was an energetic and considerate ruler. So prayerful and self-sacrificing was his life that even the notorious free-thinker Voltaire admitted: "He united the virtues of a king to those of a hero, to those of a man."
This Christ-like King used to sign himself "Louis de Poissy" (Louis of Poissy) the city where he was baptized. One day he remarked to a courtier: "In Poissy I received the greatest honor of my life." "Your Majesty is mistaken," the courtier objected, "you mean in the city of Rheims." "I am not mistaken," insisted the monarch, "it is true that in Rheims I was consecrated king on earth, but I was made a Christian in Poissy, and there I acquired my right to a throne in heaven."
All of us can say the same thing because all of us have been baptized. Last Sunday we saw the Ten Commandments are a proof of God's love for us. Today we want to consider another proof of God's love for us – Baptism.
On this Ascension Day Christ takes his rightful place beside His Father in heaven. We who try to live up to our Baptism will join Jesus there, because Baptism gives us the right to heaven. This sacrament gives many other blessings. In Baptism God forgives all offenses against Him and the punishment due to those sins. What love!
Baptism gives us a share in God's life. Our parents give us natural life. God gives us supernatural life, His own life. We call it sanctifying grace. Is there any greater proof of love for us?
Baptism gives us certain spiritual powers – the power to believe, the power to hope, the power to love. We call these powers the virtues of faith, hope, and charity.
Baptism makes everyone of us an apostle. My job as a priest, of telling others about Christ did not begin on the day of my ordination; I became an apostle on the day of my baptism. All baptized Christians are apostles.
Today we are happy because Jesus went home – bodily – to His Father's home, heaven. We who are baptized can look forward happily and hopefully to our ascension, the happy moment when we will be home with God.
The saintly King Louis realized this. That is why he insisted that the place of his baptism was more important than the place where he was crowned a king. That is why we pray in the Creed: "He ascended into heaven and is seated on the right hand of the Father."
Pray with special emphasis the concluding words of that Creed: "We acknowledge one baptism for the forgiveness of sins… and the life of the world to come."
God bless you and stay safe.
Father Peter Pham
Posted on: May 16, 2020
WHO WILL TAKE THE SON?
There is a verse in today's gospel reading that really struck me. It is Jesus speaking. He says, "The one who loves Me will be loved by my Father." Here is a little story that illustrates that truth, in a way that we can really grasp.
Once upon a time there was a fabulously wealthy man, who was a collector of the greatest works of art of all times. He had one son, who fully shared in his father's wealth, and his love for art. The father's most prized possession, among these works, was a portrait of his son, which he had lovingly painted himself.
The son was called off to war. He was extraordinary in battle, courageous beyond all others, and was killed rescuing another soldier. The father grieved deeply for his son – his only child. Eventually the father died. There was to be a great auction of his paintings. Many influential people gathered, excited to see the great paintings – anxious to buy one of the paintings for their own collections.
On the platform sat the portrait of the son, long ago painted by the father. The auctioneer pounded his gavel. "We will start the auction with this portrait of the son. Who will make the first bid?" There was silence. Then a voice from the back shouted – "Get on with it – auction the good stuff – skip the son. We want the valuable paintings."
Finally, a poor man in the back row offered $10.00 for the portrait of the son. "Good," they all yelled, "give it to him and get going with this." He wants the son – we don't – give it to him." The auctioneer pounded his gavel – "Going once, going twice, going three times - Sold! for $10.00.
The auctioneer laid down his gavel and said, "I'm sorry, the auction is over."
"What about the paintings, the crowd bellowed – we wanted to bid on the great works of the masters!!!"
The painting of the son and the entire estate goes to the man who took the son. The man gratefully accepted the inheritance and went on his way. To the stunned crowd, the auctioneer explained, "When I was called to do this auction, I was told of a stipulation in the will. The stipulation was this. Only the portrait of the son was to be auctioned. Whoever took the son would inherit the entire estate of the father. The one who took the son gets everything."
And so, it is with God. Jesus said in today's gospel, "The one who loves me will be loved by my Father ... And I will ask the Father and He will give you another Advocate to be with you forever - the Spirit of truth." That is the inheritance – the spirit of truth, the Holy Spirit of God. Whoever loves Jesus gets everything.
Who will take the son? That is the question. It was the question at the auction, and it is still the question. Who will take the Son? Because, whoever takes the Son gets everything.
That story speaks its message loud and clear. The same two-step process we read about in the reading from Acts and the Gospel reading holds true in this story. First, we must accept the Son – then we are given the inheritance.
So, the question becomes, where are we in this process? Each of us must ask ourselves: "Where am I in this process – have I taken step one – the acceptance of Jesus, the Son of God, as my Lord and my Savior?"
During this time of pandemic, when we have to follow all kind of restrictions in order to be safe and for the safety of all others, let us "take the Son" as our Savior; so that He will become the power to help us get through the difficulties of this moment. And, when the pandemic is over, we will be proud to say, "Thank God! We followed your Son's invitation - Whoever loves me will be loved by my Father."
I am beginning to see some light at the end of the tunnel. At the Feast of Pentecost, Mass will be allowed to be celebrated in our churches (with the restriction of 10 people, including the priest). The diocese is working on directives to make sure that the church is a safe place for everybody. (And, we still need to ensure we follow our local, provincial and federal governing authorities - along with all the required protocols to ensure the safety of our parish families.)
God bless you and stay safe.
Father Peter Pham
Posted on: March 29, 2020
What is God like?
The assistant pastor was tall – over six feet – well-built and athletic. He was standing in the vestibule, greeting people as they walked out from Mass. Along came a little girl, hardly two feet tall, a human cherub, if there ever was one. She looked up at the giant priest and said something he could not hear.
The priest bent over, way down, as if he were going to touch his toes, and asked her to repeat what she said. In a piping voice she asked: "What color are God's eyes?" Without a moment's hesitation the priest replied: "Blue, just like yours." Tiny as she was the little girl was flattered. She blinked, smiled, and then toddled away to tell her mother.
Dear friends,
A lot of us are like that little girl. Perhaps we don't ask the color of God's eyes, but many grown-ups as well as children want to know: "What is God like?"
In this weekend's Good News, Jesus gives us a clue when he declared: "Whoever has seen me has seen the Father." If we want to get some idea of what God is like, as God, our best bet is to look at the God-Man, Jesus. What Our Lord said and what He did tell us what God is like.
Jesus loved. Look at Him in the Bethlehem cradle. Watch Him feed the hungry, console the sad, reach out to the sick and handicapped. Stand beneath the cross; watch and listen. Here is a man dying out of love for everyone of us. St. John tells us "God is love." God is all-loving.
Look at our Lord calming the storm, healing all kinds of diseases, multiplying a few loaves to feed thousands. Christ shows us the power of God. God is all-powerful.
Again and again, Jesus recalled the past and explained exactly what it meant. He read the minds of those who questioned Him. He even knew what they were thinking. He knew the future. He foretold many events accurately long before they happened, as in today's Good News. He foretells the wonders the apostles will work. God knows all things – past, present, and future. God is all-knowing.
Christ forgave. Remember Magdalen. Remember the man with the palsy. Remember the cry of Christ on the cross: "Father, forgive them." What is God like? He is the One who forgives you and me and all of humanity. God is all-merciful, all-forgiving.
After His resurrection, in His glorified body, Jesus appeared to His apostles even when the doors were locked. God is everywhere.
Jesus was concerned about everyone, especially those who had no one to care about them. God is like a loving, watchful Father, concerned every minute for the good of His children. God is all-provident, all-concerned.
These qualities of God we call His "perfections," the good traits or marks He has to a perfect degree. They give us some idea of what God is like.
In the Gloria of the Mass we give glory to this all good God. Then in the Creed we cry out: "We believe in this all-perfect God – Father – Son – Holy Spirit."
During this time of pandemic, whenever I turn on the TV to check the news, I come to realize that the example of doctors, nurses, priests and those who give of themselves in service to the sick is a lesson for me during these times. Can they see God and see what God is like? I ask myself the same question, "What is God like to me?"
Whether God's eyes are blue or brown, we don't know. But we do know He is all-good, because Jesus was all-good. I pray that we come to be friends again with this all-good Father of us all.
God bless you and Stay Safe.
Father Peter Pham
Posted on: May 2, 2020
CHRIST IS MY SHEPHERD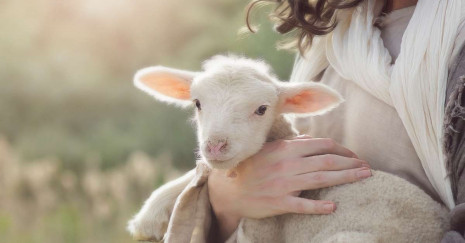 On January 9, 1975, the National Broadcasting Company (NBC) aired a three-hour news special entitled "Of Men and Women." Among those interviewed was a girl in her later teens who told how she lived with different boys at different times without being married. She pictured it as a sort of ideal way of life, a sample of one of the main themes of the broadcast, the liberation of women.
"What do you think of that, Betty?" a mother asked her unmarried daughter in her early twenties as they watched the program. "Sounds pretty keen, the way that gal tells it," answered Betty, "but it looks all wrong to me." "Absolutely," her mother added, "it's just the opposite of what Christ said."
There you have an example of what Jesus is talking about in this weekend's Good News (John 10:1-10). On the one hand the voice of the true Shepherd, Christ; on the other hand the voice of a stranger, the teenager on television who was living in sin.
Which voice will we follow? We belong to Christ: He made us; He saved us; He came that we "may have life, and have it abundantly." Listen for his voice.
But there are many voices, like the teenager on television, telling us that the full life is to be found outside of the sheepfold of Christ. With all its good points, television is one of the greatest offenders in this area - a clever stealer of sheep. It pictures remarried and divorced people living in luxury and false happiness. It shows murder and violence as the accepted method of getting one's own way.
On television we hear double-meaning words and smutty stories. Newscasters slant their stories toward the sensational. Media has many helpful, enlightening and entertaining features, but far too often, the voice we hear is the opposite to the voice of Christ. In today's world, when do we hear the voice of our good shepherd, Christ?
I hear it in the Bible, especially as it is read publicly in church. "The Lord is my shepherd," we declare in the Responsorial Psalm. What does Christ say? What does Christ do? Ask these questions. Find the answer. Then follow the voice of the Shepherd of your soul.
What is true? What is false? What is right? What is wrong? Listen to the leaders of the Church Christ founded, the Church He promised to be with until the end of time, the Church He promised to protect from error and mistake.
You will hear the voice of the Good Shepherd from your parish. You will hear it in our Catholic medias, papers and magazines. Other churches have many of the truths Christ taught but only the Catholic Church has the fullness of what Jesus taught. His full, authentic voice.
Listen closely to his voice. Renew your loyalty to the true Shepherd. In the words of St. Peter in our Second Reading, "Now you have returned to the shepherd and guardian of your souls." Then we will have life to the full, as Jesus promises in today's Good News.
Keep Safe and God bless you.
Father Peter Pham
Posted on: April 25, 2020
SUPERSTAR AND SUPER SAVIOR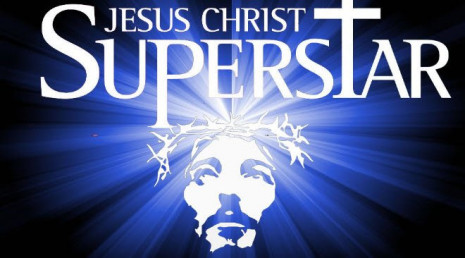 Jesus Christ, Superstar is the name of a play that attempts to tell the story of Christ in modern words and modern settings. It does make one think about Christ, and that is good. It asks many questions that young people are asking today, like the one passage: "Jesus Christ, Superstar, are you who they say you are?" But it leaves the question hanging in the air.
The music is beautiful, often bewitching, like the song: "I don't know how to love Him." Some ideas make fun of what is sacred. For example, Mary Magdalen is pictured as a prostitute while she sings: "He is just a man and I have known so many, many men before."
But the biggest fault of Jesus Christ Superstar is that it leaves out the resurrection of Christ. It takes us to His death and leave Him there – dead. The play leaves out the whole purpose and triumph of Our Lord's life – His resurrection, which proves that He is truly God and that we will truly rise with Him. To us Catholic Christians Jesus is not only a Superstar, He is our Super Savior.
The same mistake was made by the two disciples on the way to Emmaus in today's Good News (Luke 24, 13-35); they closed the book before they read the last chapter. They left Jerusalem before they found out the true and triumphant events of that first Easter.
Some so-called followers of Christ make the same mistake today. They walk away before the resurrection. They question the first Easter. They leave it out of their thinking, their living. They are discouraged, disappointed, disillusioned about something or other in the Catholic Church, and they start walking away. The saddest point is that they walk away from the very thing that will help them out of their confusion, their discouragement. They walk away from Mass, the surest cure for all their troubles.
In today's Good News Jesus appears to two disciples who were sadly walking away from Jerusalem, which, today, would be seen as the Church, the family of God. He explains to them what the Bible said about His coming. Then He breaks bread to open their eyes and they recognize Him.
That is Holy Mass. First we read from the Old Testament and the New, explaining how all of it refers to Christ. In the second part of the Holy Sacrifice we "break the bread," we change the bread and wine into the true Body and Blood of Jesus.
What took place at Emmaus takes place on the altar of our church every time the Mass is celebrated. This is where you and I meet Christ. Like the two disciples we will be happy. Our hearts will be burn within us. We will not be closing the book before the last chapter of the story of Christ, as did the author of Superstar, as do those who fail to make the resurrection a vital part of their thinking and living. For those of us who would not think of missing Mass, the Emmaus story is a great encouragement. If we renew our faith in the Mass, then even during this COVID-19 pandemic time, regardless how long it will be, even when we have to watch the Mass live-streamed, we will surely be closer to God who is not only the Superstar but also the Super-Savior of our lives.
The way I read the "Province Announces Re-Open Saskatchewan Plan" earlier this week, I don't think our church activities will be back to normal any time soon. So I hope and pray that we continue to use this kind of communication through phone calls, emails and the website to pass on God's message to one another. I do appreciate comments and suggestions in order to better communicate and care for each one of you in our parish. In the last couple of weeks, I have also received many phone calls and emails, and I wish to express my thanks for your care and concern. Let's continue to reach out and care for each other.
God bless you and stay safe,
Father Peter Pham
Posted on: April 18, 2020
Why Sunday?

Dear friends,
With the COVID-19 pandemic still happening, many of us miss church. That is the comment I received throughout the week. I, too, miss the gathering of the faith community in church as well.
It reminds me of a boy in his early teens who was working for a New York newspaper as a printer's apprentice. Everything was going fine until one Saturday when he was handed a job that had to be finished before Monday morning. It meant he would have to work on Sunday. The lad approached the composing-room manager and stammered: "I will work until twelve tonight, sir." "You can't finish by tonight," growled the boss.
The young fellow tried his best but when midnight came the job was unfinished. With the papers trembling in his hand he told the manager: "I must resign, sir, as I cannot work on Sunday, I can't break God's law."
The boss tried to convince the boy that a few hours work on the Lord's day would not be so wrong, but the boy, who was the main support of his mother, stood firm and was about to accept his paycheck when the manager slapped him on the back and smiled: "Say, you've got real stuff in you, son. You're just the kind of boy I need here. You can finish that job Monday. Go to church and worship God. God bless you, Johnny."
That young fellow advanced steadily in the printing business. His name was John Harper, founder of Harper and Brothers, whose publications are known around the world.
Here was a lad who was rewarded for keeping the Law of God: "Remember that thou keep holy the sabbath day." For Jews and some Christians, like the Seventh Day Adventists, the Sabbath is Saturday. For the majority of us Christians the Sabbath is Sunday.
When and why was the Lord's day changed from the last day of the week to the first day of the week? The change was made in the early days of Christianity:
Because Jesus rose from the grave on a Sunday;
Because the Holy Spirit came upon the apostles on a Sunday;
Because we want to give God the first things, so we give Him the first day of the week.
"First day of the week" is mentioned seven times in the New Testament. Today's Good News tells us one thing that happened "on the first day of the week" ... Thomas doubted and then believed the Resurrection.
The first day of the week is important for us Catholics because we are asked to attend the Holy Sacrifice every Sunday. The family of God has made this law for its members from earliest times for the reasons just mentioned. I'm sure when COVID-19 has passed, you and I will gather around the Table of the Lord in church again and we will appreciate Sunday even more because watching Mass on a screen is not the same.
Remember we pray during the Creed, the list of our principal beliefs, prescribed for every Sunday. Why? Because many of the main truths of our faith happened on Sunday. For one thing, the creation of the world commenced on the first day of the week; and the first Easter, the new creation of a fallen world, took place on the first day of the week. Some even maintain that Jesus was born on a Sunday and that He shed his first blood at the Circumcision on a Sunday.
For all these reasons Sunday is sacred but especially because it recalls and relives the Resurrection. Every Sunday is like Easter. Every Mass is like a Resurrection. When people wonder, "Why do I have to go to Mass?" remind him or her of these reasons. When this Sunday comes along, let us renew our faith in the resurrection. Have a good week and stay safe.
Father Peter Pham
Posted on: April 12, 2020
EASTER - WE SHALL LIVE - ALLELUIA!

The scene was a Communist prison camp in North Korea. Among the prisoners, all American officers, was Father Emil Kapaun, the outstanding hero of the Korean Conflict. He had won the heart of every P.O.W. and the rage of his captors by his Christ-like devotion to the physical and spiritual good of all his comrades, no matter what their religion, race or nationality. "All man-all priest" was the way they described him. With threats and actual punishment the Communists hindered his every effort to conduct services, but he always managed.
In Easter of 1951, the heroic chaplain planned a sunrise service. It was a cold, raw day with the wind howling from Manchuria over the Yalu River. About 85 prisoners gathered on the steps of a bombed-out church. Catholics, Protestant and Jew were there, plus some who had no religion at all, but were starting to find one. Father had no facilities for offering Mass, but he did recite the Rosary and the Stations of the Cross. He read some of the Mass prayers and a few passages from the Bible, especially the story of the Resurrection. Very few eyes were dry when it was over. Here was hope. Here was new courage. Here was new meaning to their almost unbearable life.
Why did Chaplain Kapaun and his companions risk inhuman punishment from their godless captors by holding an Easter service? Because they believed that Jesus rose from the grave, because they hoped that Christ would deliver them from the living grave of that horrible camp, because they believed that death itself would be overcome by Him who promised "He who lives and believes in me shall never die."
This was not mere wishful thinking on the part of those prisoners of war and not on our part as well. We are certain, we are positive, that Christ rose from the grave and that we will rise from the grave.
You have heard the statement: "The only certain things in life are death and taxes." It's not true. Death is certain ... but taxes are not. Some people avoid taxes. More important, just as death is certain, so it is certain that each one of us will rise from the grave, on the word of those who saw Him, talked with Him, even ate with Him after He rose. Yes, there are two certain facts – death and resurrection, resurrection to a never-ending life which Christ promises to all who follow Him.
That is the whole reason for our happiness today. That is the reason we celebrate with flowers, bright colors, and stirring music. That is what we mean when we wish Happy Easter to one another. Our faith makes us certain.
That is why during Mass, we profess our faith in the Creed: "We believe… on the third day He rose again… we look for the resurrection of the dead and life everlasting."
Every Mass is an Easter celebration. Every Mass is a celebration of the resurrection of Christ. Every Mass is a happy happening. Christ rose. I will rise. Alleluia. Praise the Lord. A happy, blessed Easter to everyone of you.
God bless you and keep safe.
Father Peter Pham
Posted on: April 5, 2020
Make your home a church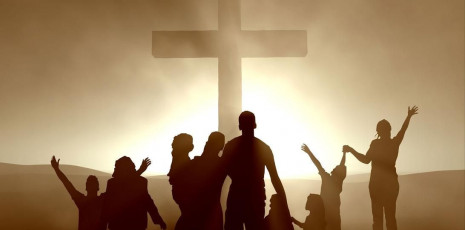 Dear friends in Christ,
St. Thomas More was an outstanding Catholic layman who lived almost 700 years ago. He was the first layman to be appointed Lord Chancellor of England, next in authority to the King himself, Henry VIII. The king had a deep personal liking for More, because of his learning and skill, and because of his wit and friendly nature. But More lost favor with the king when he refused to acknowledge the king as head of the Church in England, and then opposed the king's divorce and remarriage.
King Henry VIII had More beheaded in 1535. Seven centuries later the Catholic Church declared Thomas More blessed. Some of you may have seen the movie of his life called, "A Man for All Seasons."
Saint Thomas More ran a truly Christian, Catholic home. There were prayers every day with a short reading from the Bible. With his wife and children and frequent visitors he discussed spiritual ideas around the table. He attended Mass everyday and recited the Little Office of the Blessed Virgin. He sang in the church choir and at times served Mass. The poor and the needy were always welcome, as were people of learning and talent. Seldom did he invite the rich and renowned. It was an ideal situation – his church helped his home and his home helped his church.
In the midst of this COVID-19 pandemic, when we have no choice but to stay home, my suggestion is we do as Saint Thomas More did and keep this coming week as a Holy Week in our homes. Start today. If you still have a palm from last year, put it in a prominent place. Talk about what it means – we honour Christ as King with the crowd on the first Palm Sunday. (Blessed palms will be available at St. Anne after it is safe to re-open the church for public gatherings. As an option find another type of green branch to display or make one. Another suggestion would be to make a crown.)
Between now and Holy Thursday, family and meal prayer should be more meaningful and devout. You might read small portions of the story of Christ's sufferings and death, as told to us several times this week.
On Holy Thursday, make a special effort to have the family eat together. At this meal, someone, preferably the father, should remind everyone of what took place on the first Holy Thursday. Jesus began the first Holy Mass - for the first time Jesus gave us Himself in Holy Communion. Our Lord established the Catholic priesthood - remember to pray for all our priests.
Every truly Catholic home has a crucifix. Put it in a different place this Good Friday to emphasize its meaning as it tells of the death of Jesus for all of us. Stand or kneel a moment, now and then, before Love hanging on a cross for you and pray, "Jesus, you did this for me…. I will do something for you. Above all, I will try to appreciate Holy Mass more when this Coronavirus is gone, when I'm able to attend Mass at church again - it brings Holy Thursday and Good Friday alive for me."
On Saturday light a candle in a prominent place to represent Christ, the Light of the world, who lights up every grave in the world. Think about Easter's meaning.
Yes, friends, your home is a church. More than ever, we are trying to renew all things for Christ. Start in your home. Celebrate Holy Week there. Do everything possible to remember the tremendous truth we relive during this coming week.
Stay well and God bless.
Father Peter Pham
Posted on: March 29, 2020
The tomb – an invitation to intimacy with our Lord​
From the desk of Father Peter, St. Anne Parish Administrator
Dear St. Anne friends,
We feel sorrow about not being able to gather together for Mass this Sunday. For the first time in our church history all parish activities have been suspended in an effort to help stop the spread of COVID-19. At this point in time, we are unsure of how long we will be unable to attend mass in our parishes. During this time as we consider the health of our community, we keep vigil together from our homes. Though we are apart for now, I want to recommend that we all set an intention this weekend to prepare to receive Christ into our homes so that we can worship Him there.
On this 5th Sunday of Lent, we read about the story of Jesus calling Lazarus out of the tomb (John 11). Reading this story gives me consolation. We hear about Mary, the sister of Lazarus, who harbours resentment against Jesus for being too late to save Lazarus. In fact, Martha told Jesus: "You're too late, he's already been four days in the tomb!" We also read how Jesus wept when he heard this. So, too, Jesus weeps with us as we deal with the uncertainty of our times. He understands our sadness. And, He prays with us and reminds us that He is in our midst. We must continue to believe in Him who is the Resurrection and the Life.
In light of all that is happening in the world today, for me, the Church is reminiscent of earlier days when Christians got together in small communities to break bread and pray privately. Today, we can attend Mass and worship through modern technology - we can watch and attend Mass online, while sitting on a comfortable couch and holding a hot cup of coffee (well, perhaps not holding a cup of coffee). However we worship, we still have an opportunity to get in touch with God. As we move forward in these uncertain times, I encourage you to invite Jesus into your home and make a Spiritual Communion with Him.
Finally, let us remember that the Church teaches that our families' homes are the Domestic Church. "The Church is nothing other than 'the family of God.' From the beginning, the core of the Church was often made of those who had become believers 'together with all their household' (CCC, 1655)." This means that St. Anne Parish is built up of many churches — because each of your homes is a Domestic Church. So I want to encourage all of us to make our homes sacred starting this weekend. Designate a spot to make a home altar and use this space to pray or participate in a virtual mass this weekend! To help you prepare, here are the readings for Sunday mass.
I am with you in spirit and prayer! God Bless!
Fr. Peter